Welcome to Our Utica Eye Doctor New Patient Center Portal
The team at Central New York Optometry in Utica wants to welcome you to our New Patient Center! We've created this portal to streamline the appointment process. Using the New Patient Center, you can quickly fill out new patient forms and even schedule your first and even future appointments to save you time.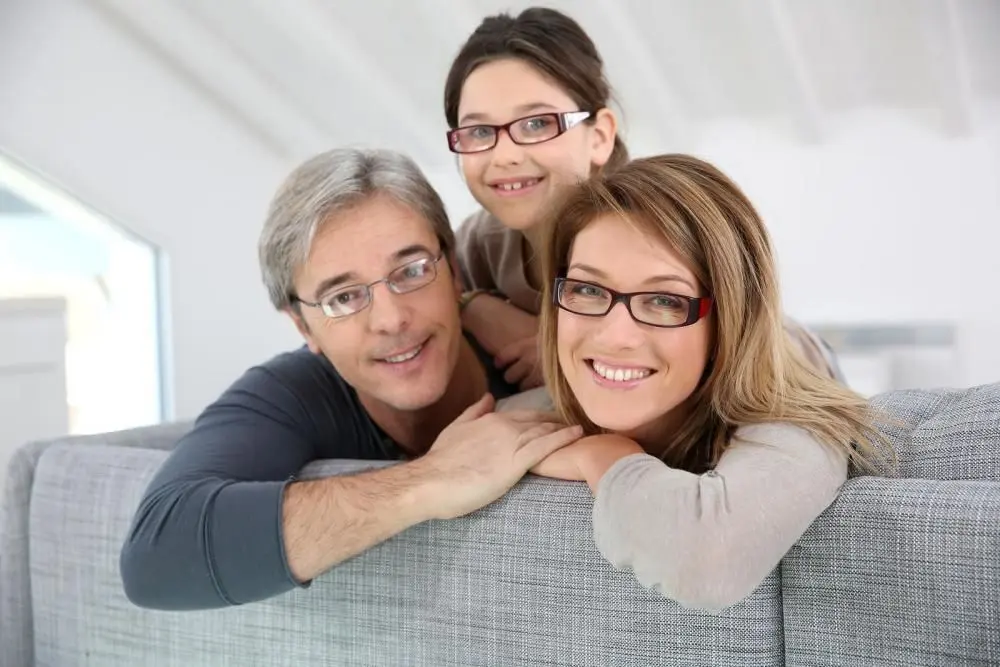 Schedule an Eye Exam in Utica with the New Patient Center
The New Patient Center is a multi-faceted portal with several convenient features. You can use the Online Scheduler section to schedule an eye exam in Utica whether it's your first appointment or a follow-up visit. We'd like to make every moment of our time together during your exam count. This is why we make all pre-appointment forms available for you to fill out online in the New Patient Center. You can access the portal anytime to make changes to your status. Once you've scheduled your appointment with our eye doctor in Utica, prepare to meet our team and have a comprehensive eye exam.
Meet Our Team and Dr. Ralph Lomberto - Your New Hartford Eye Doctor
If you've been looking for an eye doctor in Utica with extensive experience and consummate skill, meet Dr. Ralph Lomberto. "Dr. Ralph," as he is known to staff and patients, is our resident optometrist at Central New York Optometry P.L.L.C. He is going on three decades as a licensed optometrist in New York State, and his affable demeanor makes every patient feel like a part of our family. He takes time to extensively discuss any concerns or symptoms and offers you diagnostic and treatment options if necessary. Come meet our team — schedule your appointment online now!
What to Expect During Your Eye Exam
You'll be asked about any issues pertaining to the medical history forms you submitted online through the New Patient Center. If you currently wear glasses or contact lenses, you'll need to wear them to the appointment. Here are the exams our technician and the doctor will perform.
The Snellen Chart: The classic letter-filled row chart that you'll be asked to read to the smallest row you can.
Refraction: Using a retinoscope, a light will be shined into each eye to get an estimate of your vision needs.
Lens Test: Based upon the previous tests, Dr. Ralph will present you with a series of lenses to help fine-tune your prescription strength if you need glasses or contacts.
Occluder Test: Using a paddle-like device to alternately cover each eye allows us to see how well your eyes work individually and together.
Color Vision: You'll observe special slides of numbers made of dots to test for color vision deficiencies.
Puff Test: A puff of air is blown into the eye to test for glaucoma and fluid pressure.
Pupil Dilation or Optomap: You can choose standard dilation where a drop of fluid is placed in the eye, or a modern exam called Optomap, which looks at your eyes without any need for dilation.
Slit Lamp: This biomicroscope zooms in and lets us check for cataracts, diabetic retinopathy, or macular degeneration.
Fill Your Prescription: If you need corrective lenses or contact lenses in New Hartford, you can see our extensive line of frames or choose a pair of contacts if you requested a contact lens exam. Did you know that you can also order contact lenses online with us? We want to make your experience with contact lenses in Hartford as convenient as possible.
Schedule an eye exam in Utica or New Hartford right now using our convenient New Patient Center, and take a moment to fill out your information forms. Have questions? Call us at Central New York Optometry at (315) 735-7590.