Glaucoma Treatment in New Hartford and Utica
Some 3.3 million Americans will suffer from glaucoma by 2020. Even more alarming is the fact that half of all glaucoma sufferers don't even realize that they have this sight-stealing disease. But the news isn't all bad because a senior eye exam or other Utica eye exam can look for signs of glaucoma -- and even if you do have it, medication and other treatment methods can help you preserve your vision. Central New York Optometry P.L.L.C. is proud to offer diagnostic tests and glaucoma treatment in New Hartford and Utica.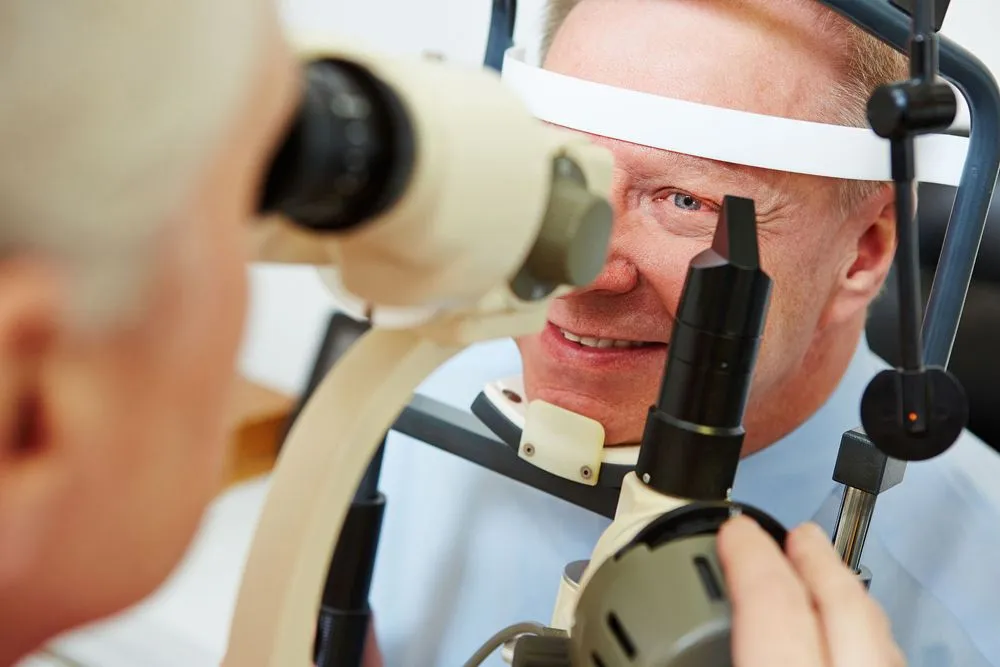 Understanding Glaucoma From Your Utica Optometrist
Glaucoma can be a somewhat confusing condition. While it's usually associated with elevated pressure inside the eye, it can also be related to an eye injury, previous eye surgery or blood vessel dysfunction. In most cases, however, the problem lies with drainage of the aqueous humor, a fluid that constantly being created by the eye. Normally, a drainage mesh located at the angle between the conjunctiva and the iris allows excess fluid to exit the eye. When this system isn't working properly, the fluid pressure continues to build until the sensitive optic nerve suffers damage. This condition generally takes one of two forms:
Open-angle glaucoma - In this relatively common form of the disease, the drainage mesh still works, but only sluggishly. The gradual pressure changes may damage the optic nerve slowly over period of years, causing peripheral vision loss and then total vision loss.
Angle-closure glaucoma - In this type of glaucoma, the drainage angle may get completely closed off, creating a spike in pressure that produces eye pain, nausea, vomiting and dramatic vision loss. This crisis calls for immediate treatment from your Utica and New Hartford eye doctor, Dr. Lamberto.
Certain groups face higher levels of glaucoma risk, including anyone over age 60, African-Americans over age 40, Mexican Americans, and individuals for whom the condition runs in the family. People of Asian descent may be especially prone to angle-closure glaucoma. Other risk factors such as smoking, hypertension, diabetes, heart disease and corticosteroid use also merit attention from our New Hartford and Utica eye doctor.
Diagnosis and Treatment from Our Eye Doctor in Utica and New Hartford
We recommend a regular Utica eye exam to check for the earliest signs of glaucoma. Since glaucoma risk rises with age, an annual senior eye exam is especially smart. Our eye doctor in Utica and New Hartford can detect elevated eye pressure, check your peripheral vision and look inside the eyes to view the optic nerves. If you have glaucoma, our New Hartford and Utica eye doctor can prescribe oral medications or eye drops that help regulate aqueous humor production and drainage. We can even co-manage laser treatments to improve drainage in severe cases.
Your Source for Eye Disease Management in Utica
Call (315) 735-7590 to schedule an eye exam from your Utica and New Hartford eye doctor at our clinic. We're your source for eye disease management!