Eye Disease Management At Your Optometrist in New Hartford
A thorough eye examination doesn't just check your prescription for eyeglasses or contact lenses. At Central New York Optometry, P.L.L.C., checking your visual acuity is just the start. Our goal is to care for your total eye health, and this means checking for and treating any eye diseases you may develop. Early diagnosis is the key to successful treatment before you suffer from damage to your eyesight. Eye checkups are important at any age, but a senior eye exam is key for making sure our New Hartford eye doctor, Dr. Lamberto, finds out about the health of your eyes.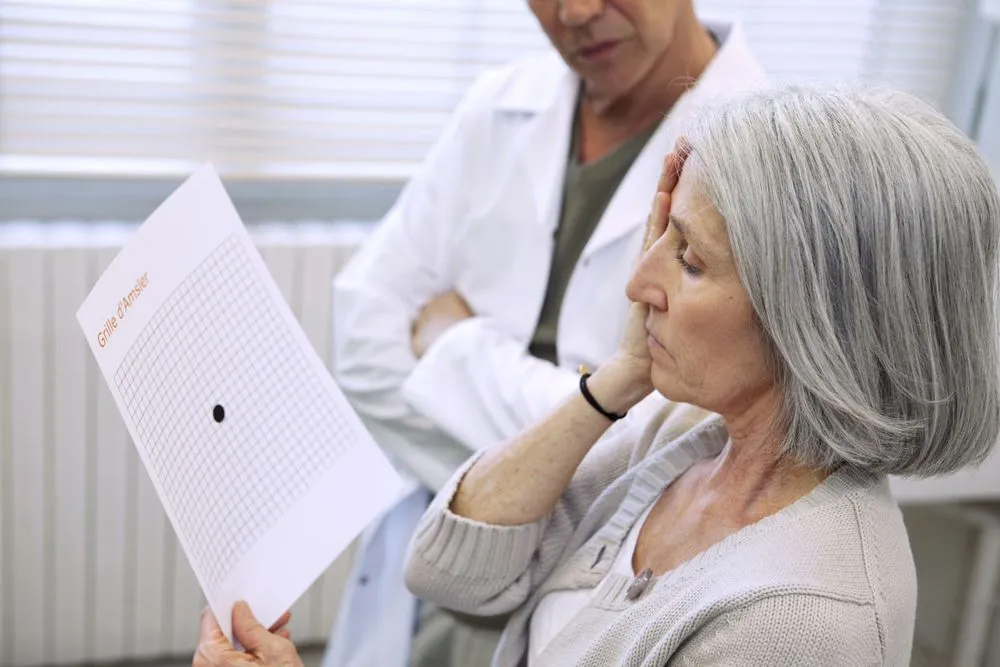 Eye Doctor in Utica Talks About Eye Diseases
After finding out about your current vision correction needs, our eye doctor in Utica will test your eyes for the beginning signs of various eye diseases. Some of the more common ones we look for are:
Cataracts, where the cornea of the eye becomes clouded
Age-related macular degeneration, which is caused by a deterioration of the retina
Glaucoma, eye disease mainly caused by increased pressure inside the eye
Diabetic retinopathy, damage to blood vessels in the retina, caused by diabetes
In addition, he'll consult with you to find out if you've been having any symptoms of dry eye or any other physical eye problems.
What Causes Eye Diseases?
Each disease is different, but most of them have some contributing factors in common. It's much more likely for you to develop any eye disease as you age, which is why a senior eye exam is just as important as any other doctor's appointment after the age of 40. Diabetic retinopathy is related to diabetes, of course, and cataracts are more common in people who've spent a great part of their life in bright sunlight, but these diseases can happen to almost anyone.
Eye Disease Treatment
In most cases, treatment is designed to prevent further damage to the eyes. What damage is already there can't be undone, which is why it's so important to begin treatment as early as possible. Much of the time, lifestyle changes are enough in the beginning stages. With cataracts, staying out of bright light and always wearing sunglasses can delay the progression of the disease for a while, while diabetic retinopathy can be slowed or even stopped by controlling your blood sugar. Our Utica eye doctor can prescribe eye drops for glaucoma and exercises for age-related macular degeneration, but in most cases we'll monitor your condition until it gets serious enough for surgical intervention.
If you suffer from dry eye syndrome, our dry eye therapy consists mostly of lifestyle changes, but we can also prescribe appropriate eye drops or install tear duct plugs to preserve the tears your eyes are making.
Time For a Utica Eye Exam?
If you haven't seen the eye doctor in at least a year, it's time for a thorough eye examination. Call our office at (315) 735-7590 for an appointment and our doctor will check for any signs of beginning eye disease.